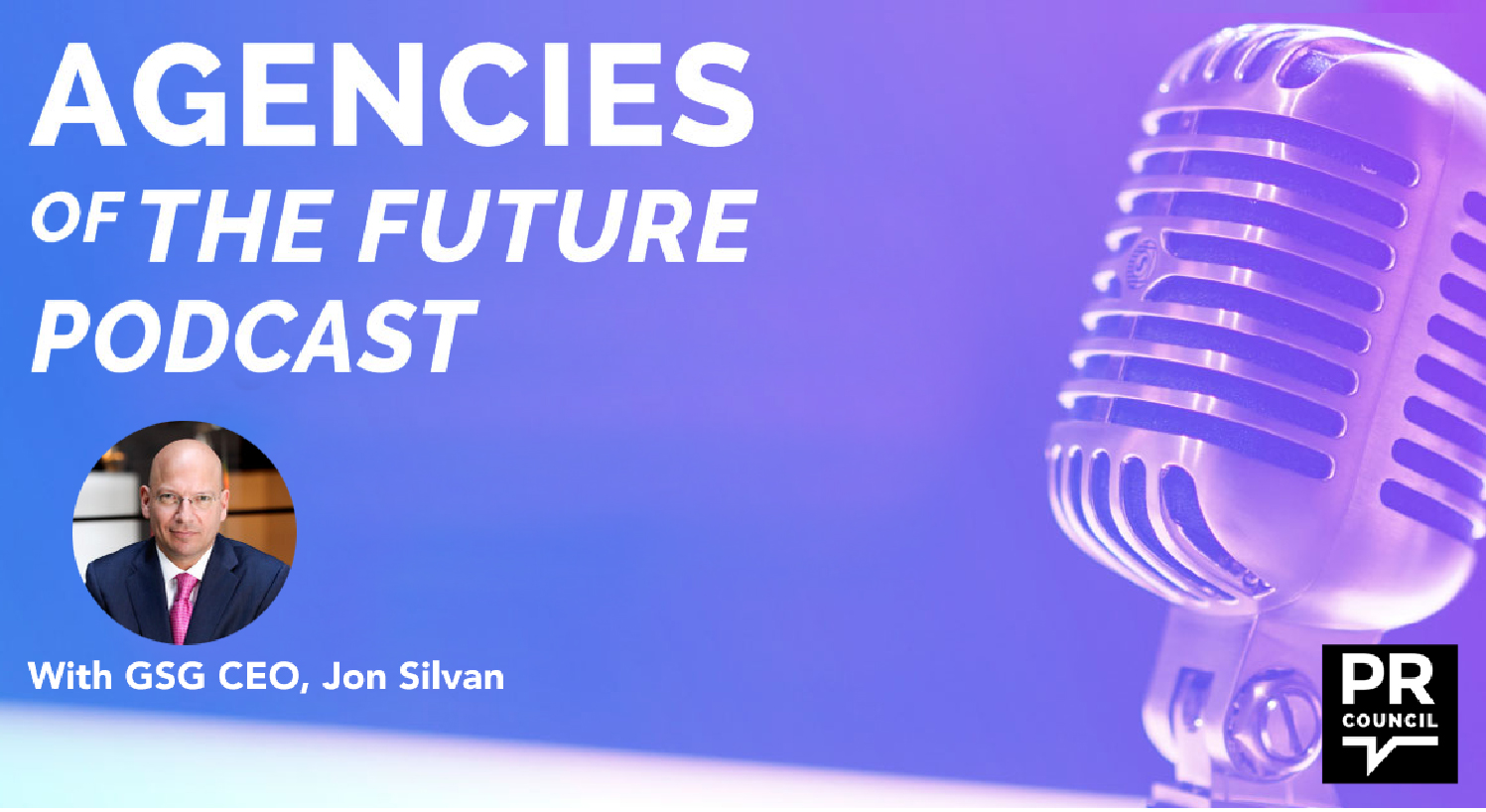 Developing successful and sustainable partnerships with our clients is our number one goal.
Our CEO Jon Silvan recently talked to the PR Council's Agency of the Future Podcast team about the most critical elements of creating lasting client relationships. Spoiler alert–it includes recruiting and retaining the best talent.
Listen to the full episode here.