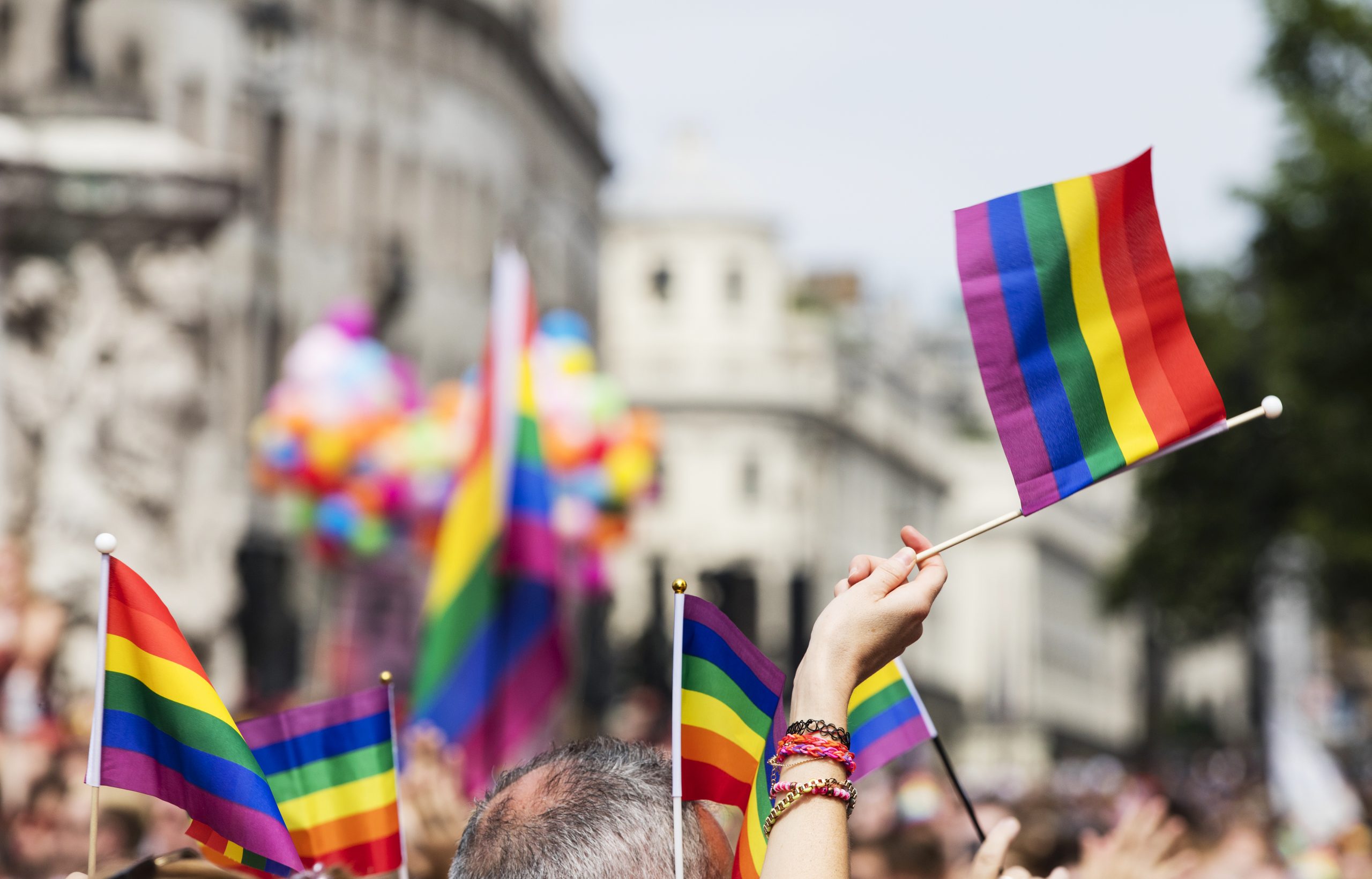 As we come up on the 50th anniversary of the Stonewall Uprising this month, it is clear that we as a country have come a long way in our acceptance and celebration of LGBTQ+ people. In the last 50 years – and even in the last five years – we have made enormous strides towards true liberation and acceptance of the LGBTQ+ community through legislation and advocacy. This year more corporations than ever are creating rainbow logos and Pride collections to commemorate the month of June.
In GSG's 6th Annual Business & Politics Study, we found that 92% of people surveyed believe it's important for companies to take positions on issues that are in line with their values as a company. Consumers look to businesses now more than ever to take a stance on several different issues and find it appropriate – even necessary – for them to do so. In 2018, 65% of people surveyed said it was appropriate for corporations to take a stance on LGBT equality issues, up from 52% in 2015. We saw a similar increase when it comes to transgender issues as well (58% in 2018, up from 44% in 2015).
Vocally supporting LGBTQ+ people during Pride month no longer sets a corporation apart from its competitors. Truly supporting the LGBTQ+ community means supporting LGBTQ+ employees and customers through company policies, donating profits to advocacy and direct service organizations, and being vocal about issues facing the community in months other than June. It is important for companies to remember that their efforts need to be genuine and authentic to their brand, or else they can backfire.
For example, late last year Victoria's Secret came under scrutiny after the company's chief marketing officer Ed Razek said they would not have transgender or plus-sized models in the Victoria's Secret Fashion Show because they could not sell the "fantasy." This comment prompted a significant amount of backlash. So, when Victoria's Secret PINK posted on Twitter with a rainbow logo and saying they supported all their LGBTQ+ employees and customers, people on Twitter fired back. Because the company has been unsupportive of the community in the past, this new "support" of the community landed with many as disingenuous and a way for the company to make money.
But, there are many examples of corporations who truly are supporting the LGBTQ+ community, such as IKEA and Harry's. For Pride month, IKEA released a rainbow edition of their signature blue tote and pledged to donate all proceeds to The Trevor Project. IKEA is also lauded for being a great place for LGBTQ+ people to work. In addition, IKEA was one of the first major corporations to feature a gay couple in an advertisement back in 1994, long before the practice was seen as commonplace.
Harry's, a shaving company, is another great example of a corporation honoring their vocal support of the LGBTQ+ community with action. For Pride month, Harry's released a limited-edition Pride shave set and pledged to donate all proceeds to The Trevor Project. In advertisements, they featured LGBTQ+ people who aren't typically seen in major advertisements, including drag queens, non-binary people, and other queer folks. And, Harry's has been consistently supportive of the LGBTQ+ community, not just during Pride month. Earlier this year, they released a commercial for their products that featured a transgender man, showing that they are dedicated to representing the LGBTQ+ community year-round.
There is still a long way to go until LGBTQ+ people are free of oppression and discrimination. Until then, corporations can use their advertisements, social media channels, and thought leadership to bring representation and awareness to issues facing the community and donate proceeds to organizations who support the people who need it most. Here are a few places to start:
Give back to the community. Instead of asking LGBTQ+ people and allies to spend money on Pride merchandise, give back to the community through charitable contributions or allocating a portion of proceeds to organizations that support LGBTQ+ folks.
Collaborate with LGBTQ+ people. Bring LGBTQ+ people to the table when creating Pride products, casting for advertisements, and choosing what organizations to donate to. Give those in the community a voice.
Show your support year-round. If you show support during Pride month, you should show support every month. This can be through inclusive marketing and advertising, speaking out on issues facing the community, and supporting LGBTQ+ who work for your company. Without showing real support, speaking out during Pride will feel like pandering.
The saturation of rainbows during Pride month indicates movement towards acceptance and visibility. We hope more corporations don't just talk the talk of advocacy, but authentically walk the walk year-round.