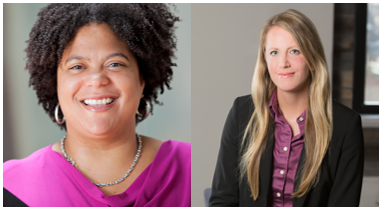 Angela Kuefler to Senior Vice President, Research
Angie combines a passion for her work with a dedication to building deep relationships with her clients that keeps them coming back to GSG.
Angie is a leading expert on gun violence prevention and has built our practice in that area with clients Everytown for Gun Safety and Giffords. In addition, she has been a leader in the education reform space through her work with clients Third Way, the Bill and Melinda Gates Foundation, and numerous others. Within politics, Angie notched an impressive string of political victories this cycle, including for new Congresswomen Mikie Sherril and Abigail Spanberger, as well as leading the strategic work for Senate Majority PAC in Arizona. In 2018, she also led independent expenditure polling in support of Governors Laura Kelly and Stacy Abrams, and Congresswoman Lucy McBath. In a year where women ruled Congress, Angie was a leading voice.
Angie's clients love that she advocates for their needs while ensuring that their strategies are grounded in data-driven decision making.
Selma Attride to Senior Vice President, Human Resources
Selma is a seasoned HR generalist with more than 20 years of experience in human resources and talent management. When she joined GSG in 2013, Selma had a staff of one and a vision for how our company should take care of our team and ensure we are consistently attracting the best new talent. Since then, she has led the way in building the GSG Experience – making GSG a great place to work and build a career, in addition to helping our company evolve and grow our best-in-class practices in the areas of diversity, inclusion, and belonging, as well as professional development and skills training.
Selma is the consummate professional, loyal colleague, strong leader, and always willing to do what is necessary for the success of GSG, our employees, and our clients.