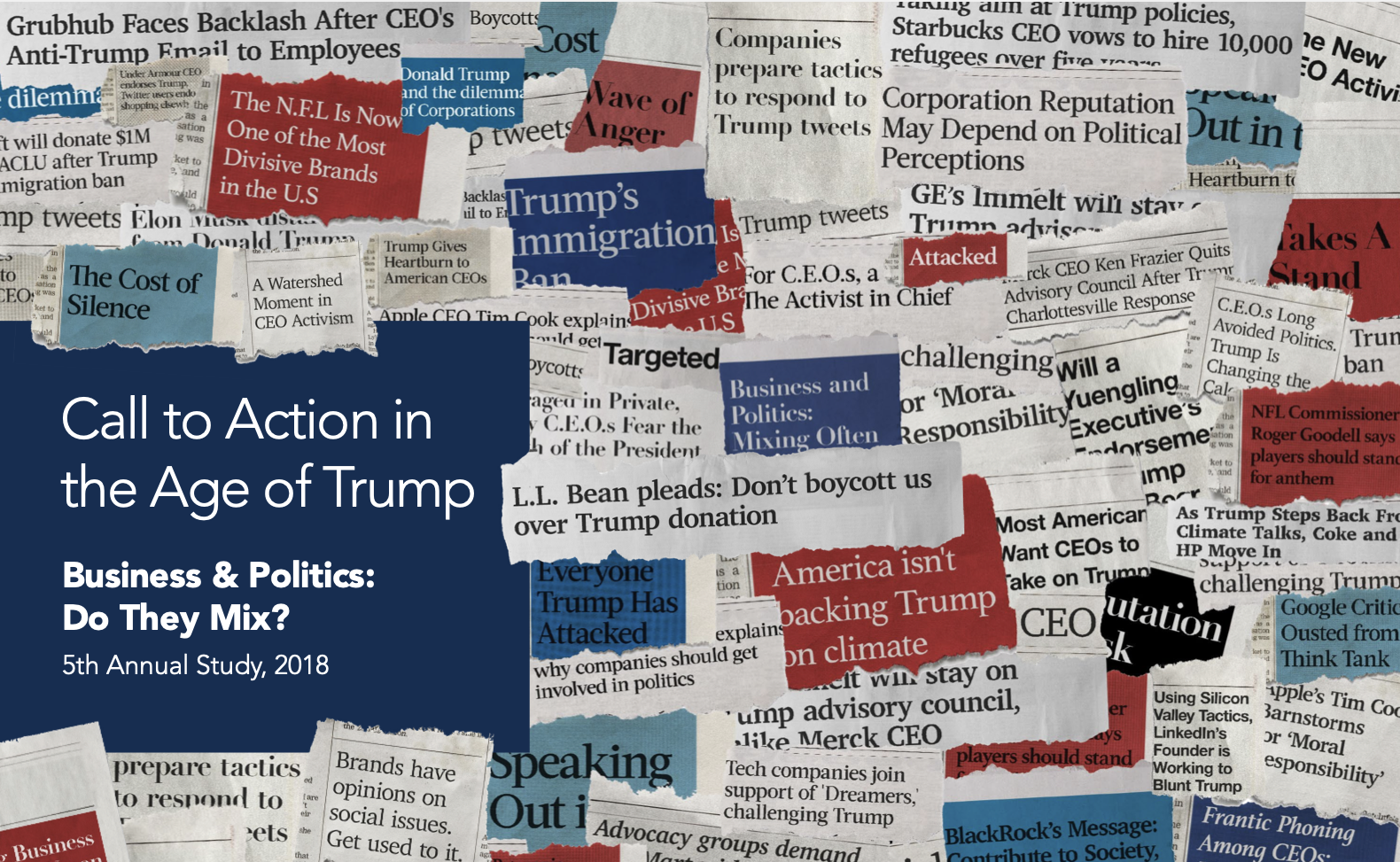 Our 2018 Business and Politics study shows a growing call to action among Americans, who continue to believe corporations have a responsibility to speak out on political and social issues. The political landscape has changed dramatically over the last year, and American expectations reflect this.
We've been tracking corporate engagement in the political and social arena for over two decades, and for the last five years have condensed our findings into this annual study.
What stands out to us most this year:
More consumers are actively seeking out information about corporate values and issue positions. There is tremendous opportunity for companies to proactively communicate their values
There is a mandate for real-time engagement. Companies need to prepare if they are going to credibly insert themselves in the issue dialogue in an authentic way.
Inaction often carries a stiff penalty. Companies can no longer sit on the sidelines and expect to have their reputations unharmed.
Today's environment demands commitment, engagement, and in some cases, activism from companies to support their internal and external stakeholders and help bring about long-term success.