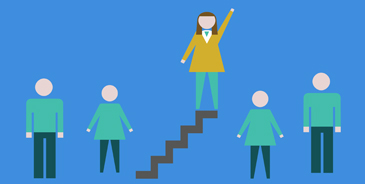 Currently, only 21 women are at the helm of Fortune 500 companies and only one woman was hired as a CEO in 2015. This reality is at odds with Americans' perceptions of progress toward gender parity in leadership positions in 2016.
Global Strategy Group's new research report, commissioned by the Rockefeller Foundation as part of its newly-launched "100×25" Campaign, examines the topic of gender parity in leadership positions in business.
Our research finds that men and women believe corporate America is falling short in terms of advancing gender equality in leadership positions and that business leaders are best positioned to create solutions to the problem.
The report was launched at the Forbes Women's Summit as part of The Rockefeller Foundation's "100×25" commitment to accelerate the number of women leaders in corporate America. GSG is proud to have worked with The Foundation on the launch of this important initiative. 100×25 is a multi-faceted campaign that will influence decision makers to achieve the goal of 100 women leading Fortune 500 companies by 2025. The 100×25 campaign asks CEOs—both male and female—to commit to implementing a change within their company that will work to achieve gender equality in the workplace and bring more women into the C-suite. These changes are not only meant to benefit women in leadership, but employees at every-level throughout the workforce.
View the Women in Leadership report here.