Win Elections
Measure voter attitudes to drive campaign strategy and succeed at the ballot box.
Political Opinion Research
Featured Research
Advancing Political Polling
We tackle the toughest questions facing the industry and develop new, innovative methods to measure voter attitudes.
Improved Accuracy
Re-assessing expectations of electorates
Accounting for uncertainty
Survey design innovation
Understanding Key Audiences
Inclusive data collection standards
Going beyond demographics
Audience deep dives
New Approaches
Advanced statistical analysis
Creative testing
Expanded qualitative research
Our Experience
Federal
GSG led polling for dozens of winning campaigns and political organizations in 2018 and 2020 to secure today's Democratic majority in the US House of Representatives and US Senate. In fact, our political team has polled in more races than any other firm. In 2020, we were proud to serve as polling partners for Priorities USA in their campaign to elect Joe Biden, and Senate Majority PAC on four winning red-to-blue Senate races in Arizona, Colorado, and Georgia.
We serve as pollsters from some of Washington's most esteemed leaders including U.S. Senators Kirsten Gillibrand, Joe Manchin, Ed Markey, and Jacky Rosen, and U.S. Representatives Sean Patrick Maloney, Val Demings, Mikie Sherrill, Abigail Spanberger, Sharice Davids, and many more.
State and Local
From mayors to governors, and everything in between, GSG has delivered big wins for our state and local clients nationwide. In the past decade, we have conducted polling for over a dozen governors in every corner of the country, including leading polling for Janet Mills of Maine, J.B. Pritzker of Illinois, Kathy Hochul of New York, and John Carney of Delaware.
Similarly, we served as pollsters for Lieutenant Governor Denny Heck of Washington, Attorneys General Letitia James of New York, Hector Balderas of New Mexico, Josh Shapiro of Pennsylvania, State Supreme Court Justices Rebecca Dallet and Jill Karofsky of Wisconsin, and others.
PACs and Committees
GSG is the leading polling partner for national Democratic party committees and PACs. In recent cycles, we have supported countless Democratic candidates through our work with such groups as the Democratic Governors Association, Democratic Senatorial Campaign Committee, Democratic Congressional Campaign Committee, Democratic Attorneys General Association, Emily's List, House Majority PAC, Senate Majority PAC, and more.
As part of this work, we bring research insights to all phases of campaign activity – such as recruitment, message guidance, and ad testing – to help PACs and committees identify key targets for persuasion and most efficiently dedicate their resources.
Political Advocacy
GSG works with organizations across a wide spectrum of progressive causes to persuade and mobilize voters and change public policy. We help develop the strategy and execute campaigns to shape the environment around key issues such as: protecting reproductive rights, combatting the climate crisis, preventing gun violence, addressing inequality and racial injustice, strengthening our democracy, and protecting voting rights, among many others.
We proudly serve as polling partners with groups such as the American Civil Liberties Union, Center for American Progress, End Citizens United, Environmental Defense Fund, Everytown for Gun Safety, Giffords, Immigration Hub, League of Conservation Voters, Sierra Club, and many more.
What They're Saying
Kirsten Gillibrand, U.S. Senator (NY) From the day I decided to run for Congress through my two campaigns for United States Senate, GSG has guided me with excellent instincts and the honest truth when I've needed it most. GSG's numbers and counsel have been right on the mark – they have been amazing pollsters and are incredible political advisors. I can't recommend GSG more highly.
Tom Flynn, General Secretary-Treasurer, United Brotherhood of Carpenters We've enjoyed a long and productive partnership with Global Strategy Group. The work they've done with us has always given us a better understanding of our members and their priorities.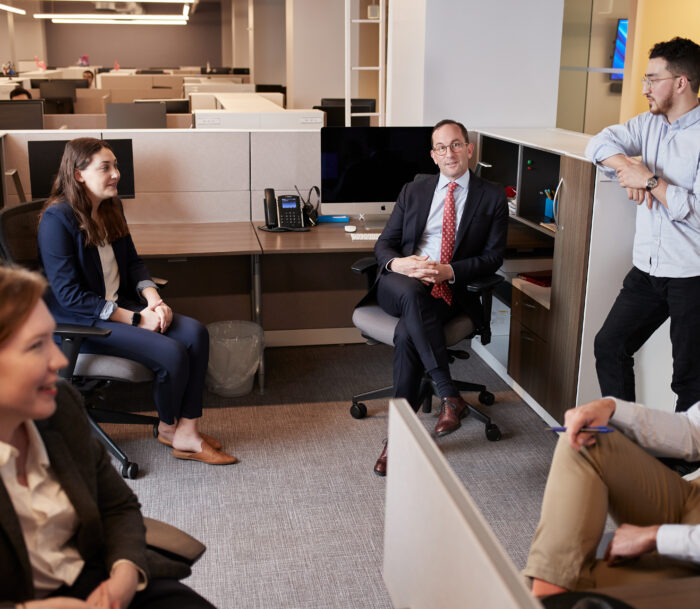 Our People
Informed by over 25 years of experience, GSG team members provide invaluable strategic consulting and leverage innovative research to secure election victories for Democratic leaders up and down the ballot.
Twice named Democratic Pollster of the Year by the American Association of Political Consultants
Our political team has polled in more races than any other Democratic firm in the last decade and knows what it takes to win all types of campaigns – including competitive Democratic primaries, top-tier battlegrounds, and defeating Republican incumbents
Our team members are frequently called upon to provide message guidance on the most pressing issues of the day to the Democratic coalition and regularly bring our research insights to Capitol Hill to brief legislators on key issues
Meet our team