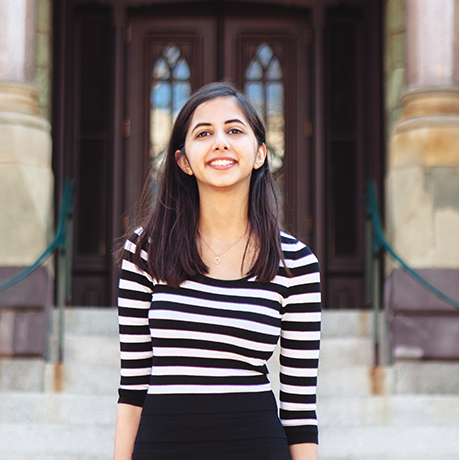 Zarnab Chaudhry
Senior Associate, Research
Having spent most of her life living abroad, Zarnab has always retained a fascination for the vastness of the impact of American politics — both domestically and abroad. Consequentially, she pursued a degree in International Relations at the University of Pennsylvania to better contextualize the role of the United States in determining the global status quo.
During her studies, Zarnab honed her research abilities on campus for both the University's Museum, as well as the Public Opinion Research and Election Studies department at Penn. She also spent her summers working for Senator Bob Casey in D.C, and for the Punjab Commission on the Status of Women in Lahore, Pakistan.
In her free time, Zarnab likes to work hard at finding the best dessert in town (and talking about it a lot) and attending comedy shows (and talking about them a lot).