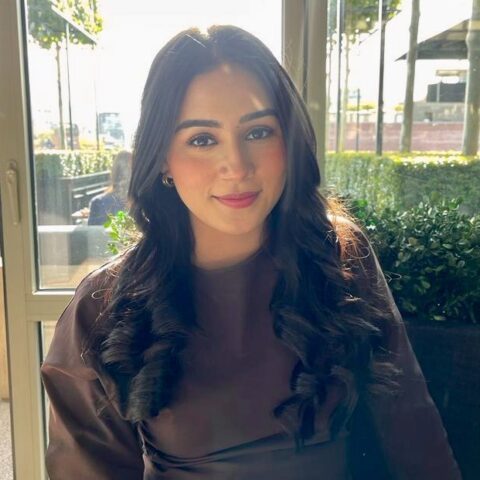 Connect
Sana Asghar
Senior Associate, Finance
Pronouns: she/her/hers
At GSG, Sana works on the finance team, where she enjoys using her analytical and quantitative skills to get the job done. Prior to joining GSG Sana worked in several different client-facing finance roles in various environments such as a law firm and an ad agency. The diversity of these environments afforded her a well-rounded experience that taught her to always lead with logic when approaching problems.
Sana received her Bachelor's degree in Economics and Finance from Hunter College and is local to New York. Her interest in economics sparked from her first econ class in freshman year, which has now led to a full career.
Outside of work, Sana enjoys exploring cute café spots, soaking up some sun at a local park, and binge-watching true crime shows.