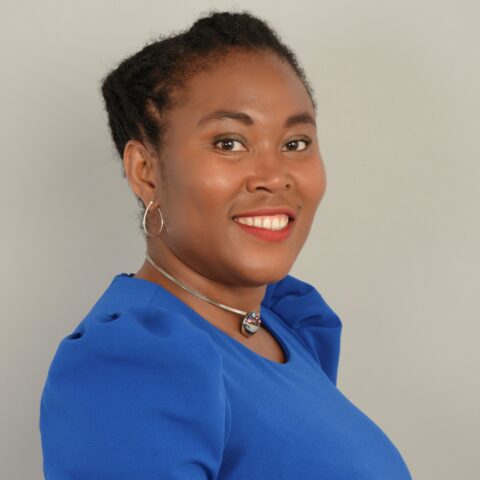 Connect
Jennifer Piette
Director, Communications & Public Affairs
Pronouns: She/Her/Hers
Jennifer Okaima Piette brings over a decade of experience in journalism, communications, and advocacy to work with the team at Global Strategy Group as Communications and Public Affairs Director. She enjoys identifying clients' needs and designing roadmaps and narratives for implementing strategic communications, messaging campaigns, and advocacy programs.
Jennifer previously worked at the World Bank Group as a communications consultant. She managed communications and external affairs engagement strategy for different workstreams, including the Sustainable Mobility for All, a global coalition of more than 50 public and private sector organizations – multilateral development banks, civil society associations, corporations, and united nations agencies – serving as a premier advocacy platform for international cooperation on sustainable transport and mobility. Jennifer also served on the Leadership Circle of the WBG Women's Network, facilitating collaboration with various Employee Resource Groups and initiating activities to promote career advancement and inclusive workplace culture for staff.
Before the World Bank, Jennifer worked as a journalist. She covered development stories in Nigeria, Ethiopia, France, and the United States. She also worked as a consultant for UNAIDS, developing and implementing an online and offline engagement strategy alongside the youth program staff in Geneva, Switzerland. The project was instrumental in engaging more than 5,000 young people worldwide to successfully crowdsource the first-ever strategy document to redefine how the UN works with young people. Jennifer also has experience in corporate communications. She worked as an associate consultant at Africa Practice, a global strategic advisory firm operating at the nexus of industry and government.
In 2018, UNICEF recruited her to develop and implement a communications and advocacy strategy for a national advocacy campaign in Nigeria. The campaign, "Clean Nigeria: Use the Toilet," led to the President of the Federal Republic of Nigeria signing an executive order to prioritize Water, Sanitation, and Hygiene (WASH) in Nigeria. In 2013, with a grant from the Gates Foundation through the International Reporting Project New Media Fellowship, Jennifer spent a year reporting on global health issues in rural communities. The many underreported issues she found during this fellowship and some mainstream media editors' unwillingness to publish these stories due to their lack of commercial value inspired her to launch an online news and repository platform focused on amplifying rural issues as an integral part of global development discourse. She led a team of reporters and writers spread across Nigeria, Ghana, Kenya, Uganda, Malawi, and Zimbabwe to generate content from their communities for the platform.
Jennifer has a Master of Arts degree in Business and Economics (journalism) from Columbia University and graduated magna cum laude from the Nigerian Institute of Journalism with a degree in Mass Communication. She is a recipient of many awards, including World Bank Group Vice Presidency (VPU) award, the Foreign Press Association award, Innovative Young Journalist award, and the Nigerian National Youth Leadership award.
Jennifer enjoys exploring new places with her son and husband, cooking, volunteering for social causes, and photography.