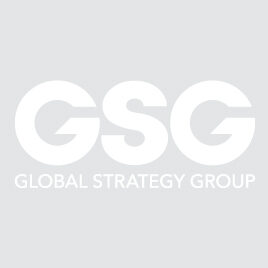 Connect
Gabriel J. Levine
Senior Associate, Political Research & Business Development
Pronouns: He/Him/His
Gabriel J. Levine is a seasoned professional with a strong background in logistics, communications, community engagement, public affairs, and government relations. Based in New York, he is recognized for his collaborative, creative, and responsive approach to his work.
Gabriel currently serves as a Senior Associate of Political Research & Business Development at Global Strategy Group, where he manages and supports political new business opportunities and monitors new business opportunities across the country. Previously, he worked as a Senior Associate at Magnus Pearson Media, playing a crucial role in the creation and dissemination of campaign advertisements for several high-profile Democratic candidates for Senate and Governor from across the country.
Between 2018 and 2021, Gabriel worked in Governor JB Pritzker's administration, serving as Government Affairs Manager and liaison to Chicagoland elected officials, business and religious leaders, foreign dignitaries and international partners, advocacy groups and much more. He also played a critical role in leading Illinois' Vaccine Pilot Program – coordinating thousands of initial COVID-19 vaccine shipments to safety net and rural access hospitals across Illinois. Gabriel also served as personal aide and Special Assistant to Governor Pritzker, managing the Governor's daily schedule and logistics, ensuring seamless communication between the Governor and his staff, and leading numerous special projects for the Governor and First Lady MK Pritzker.
He holds a B.A. in Political Science and Latin American Studies from Miami University and is a member of the Black Bench in Chicago and a Founding Member of The Gathering Spot in Washington, D.C.. Although he grew up in the suburbs of Washington, D.C., he was born outside New York City, and remains a faithful and passionate (yet sad) New York Jets, Mets, Knicks and Rangers fan.