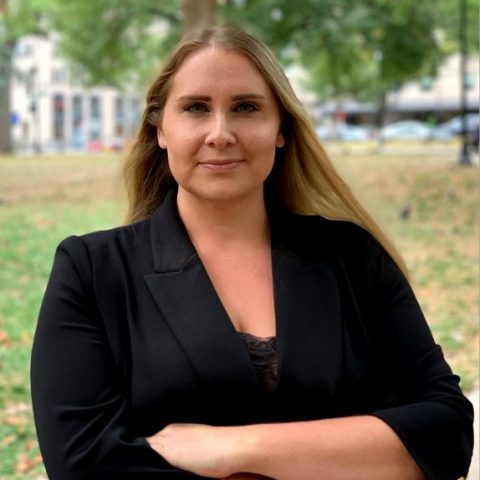 Connect
Christina Kanmaz
Director, Communications & Public Affairs
Pronouns: She/Her/Hers
Christina is a communications and public affairs professional with experience working across the US and Europe with non-profits, trade associations and corporate clients, particularly in the areas of small business, women's entrepreneurship, healthcare, and workforce development.
Her diverse background has taken her around the world in a variety of pursuits. She has published research on Ukraine, taught elementary school in Istanbul and Moldova, and was once an au pair in Italy.
Christina has spent a lifetime cultivating odd hobbies – from fencing to fox hunting to playing violin to competing at polo. She is an avid traveler to far flung places – including to Kazakhstan in the middle of winter. She speaks Italian, Russian and Turkish with varying degrees of proficiency.
Originally from Michigan, Christina holds a BA in Anthropology from the University of Michigan, a teaching degree from Eastern Michigan University and an MA in International Relations and Economics from Johns Hopkins School of Advanced International Studies (SAIS).